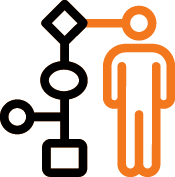 Process Flow Design
When we work with you on a project, our first and foremost goal is to understand how the application is going to help your business. It's important to know how each module will process information and what the desired outcome of should be. We approach developing each module from the user standpoint looking for the most optimal solution. This helps us design a more elegant and simple flow eliminating duplicate information, reducing data entry and accurately and visually presenting information.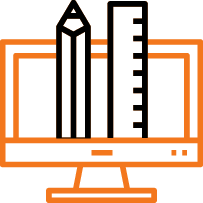 Visual Design
We pride ourselves in making interactive and visual business applications. Once we create detailed flow of the application our designer will visualize each module and its component. We want to make sure the application is visually appealing to you and your team and stays user friendly.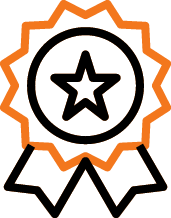 Quality Assurance (QA)
Quality assurance an indispensable step in creating quality, reliable applications. Its main goal is to prevent mistakes, bugs and logical errors in application code and user experience. Our team has years of experience and perfected this procedure. We follow strict guidelines to make sure you get your product bug free.
ERP & CRM Systems
We develop both custom systems that cater to your specific business needs as well as provide ready to use products that you can find under solutions tab of our website. Feel free to contact us if you would like to learn more about our products and custom solutions for your business.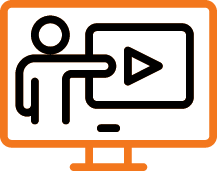 Training & Support
When we provide your business with a solution we will train your staff on how to use the application, provide video tutorials and maintain your system with updates.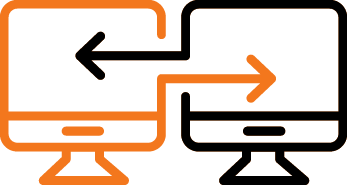 Data transfer
When you are switching to our solution from another system we can investigate into option of transferring your data from the old system. In some cases it is possible to do so even if you old system does not have export options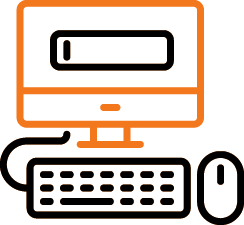 Data Entry
Our team can assist you with data entry. We can handle massive tasks in this area. We can both create a programmed solution if you have your data organized in digital format as well as enter it manually if you have information it on paper.